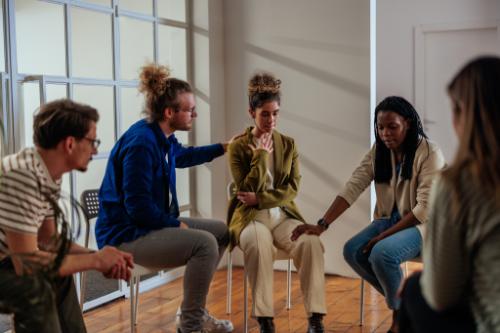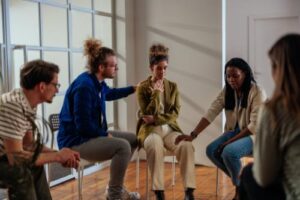 Are you ready to take the next step in your addiction recovery? As you explore mental health and addiction treatment options in Chicago, Illinois, consider the benefits of an intensive outpatient program. Unlike traditional outpatient therapy, these outpatient treatment programs offer a flexible approach to recovery.
NuLife Behavioral Health Illinois provides individualized treatment that addresses individual challenges. You'll work with therapists in individual sessions to address your addiction and deal with issues like depression and anxiety. You'll benefit from group therapy sessions to build supportive networks.
You'll also learn how the Intensive Outpatient Program at NuLife Behavioral Health Illinois can balance your treatment needs with work, school, or family obligations.
Understanding the Intensive Outpatient Program (IOP)
At NuLife Behavioral Health Illinois, we know that life doesn't stop just because you seek help. That's why we offer different levels of care. Our IOP is designed to allow clients to continue their normal activities while meeting their mental health recovery goals. Our flexible schedules allow clients to attend therapy sessions while fulfilling other commitments.
Live at Home while You Achieve Your Mental Health and Recovery Goals
Patients in the intensive outpatient program at NuLife Behavioral Health Illinois live at home during treatment. Staying at home during treatment provides needed comfort. It also allows patients to use new coping strategies at home. The ability to practice new coping skills in familiar surroundings can enhance the effectiveness of treatment.
Studies have shown that outpatient treatments like IOP can be as effective as residential treatment. So, if you're grappling with mental health concerns alongside addiction problems and looking for a comprehensive yet flexible solution around the Chicago, Illinois, area, consider exploring NuLife's intensive outpatient program services today.
Personalized Treatment Plan in IOP
At NuLife Behavioral Health Illinois, we understand that every individual's journey toward recovery is unique. This understanding forms the foundation of our approach to treatment within our intensive outpatient program.
Working through personal challenges with dedicated therapists
To provide effective care, we ensure that each client works closely with a team of dedicated therapists who are committed to helping them navigate their challenges. Using evidence-based approaches like cognitive behavioral therapy (CBT) and dialectical behavioral therapy (DBT), our team of dedicated therapists works to equip clients with the necessary tools for recovery.
Tailoring treatments to meet specific needs
We recognize that each individual has their requirements for therapy. After an initial assessment by our clinical team, each client receives an individualized treatment plan. This plan outlines levels of care, strategies and therapies to address the person's unique concerns.
The personalized nature of this approach ensures more targeted intervention, which can be beneficial in achieving long-term success over traditional outpatient therapy methods. Studies have shown that tailored interventions often yield better outcomes than generic ones due to their ability to cater to a patient's unique circumstances.
This comprehensive approach also allows us flexibility; if certain aspects of your treatment plan aren't working or new issues arise during your therapy sessions, adjustments can quickly be made to ensure you always receive optimal care at our treatment center.
If you're looking for a supportive environment to work through your struggles under professional guidance while still maintaining daily responsibilities like school or work, consider joining us at NuLife Behavioral Health Illinois.
Combining Individual and Group Therapies in IOP
Recovery from mental health issues is easier with community support. NuLife Behavioral Health in Chicago, Illinois, believes in the power of community. That's why our intensive outpatient program (IOP) combines individual and group therapies.
Role of Individual Therapy Sessions in Addressing Personal Issues
In individual therapy sessions, clients work closely with dedicated therapists who provide personalized attention to their unique challenges. This one-on-one setting allows for deep exploration into personal issues, helping individuals understand their triggers better and develop effective coping strategies.
This approach also allows clients to discuss any concerns or fears they may not feel comfortable sharing within a group setting. The goal is to empower each client by providing them with the tools to manage stressors while promoting emotional well-being.
Benefits of Group Therapy Sessions in Building Supportive Networks
Group therapy sessions, on the other hand, offer different yet equally important benefits. These sessions create a supportive environment where clients can share experiences, learn from others facing similar struggles, and build strong networks of support, which are crucial during recovery.
Clients gain insights from peers who've had similar experiences.
They get opportunities to practice social skills within a safe space.
Clients receive encouragement from others who understand their journey.
A sense of belonging develops as they realize they're not alone in this battle against addiction or mental health disorders.
By incorporating these two therapeutic approaches, our IOP comprehensively caters to all aspects needed for successful recovery – addressing individual needs while fostering communal support systems simultaneously.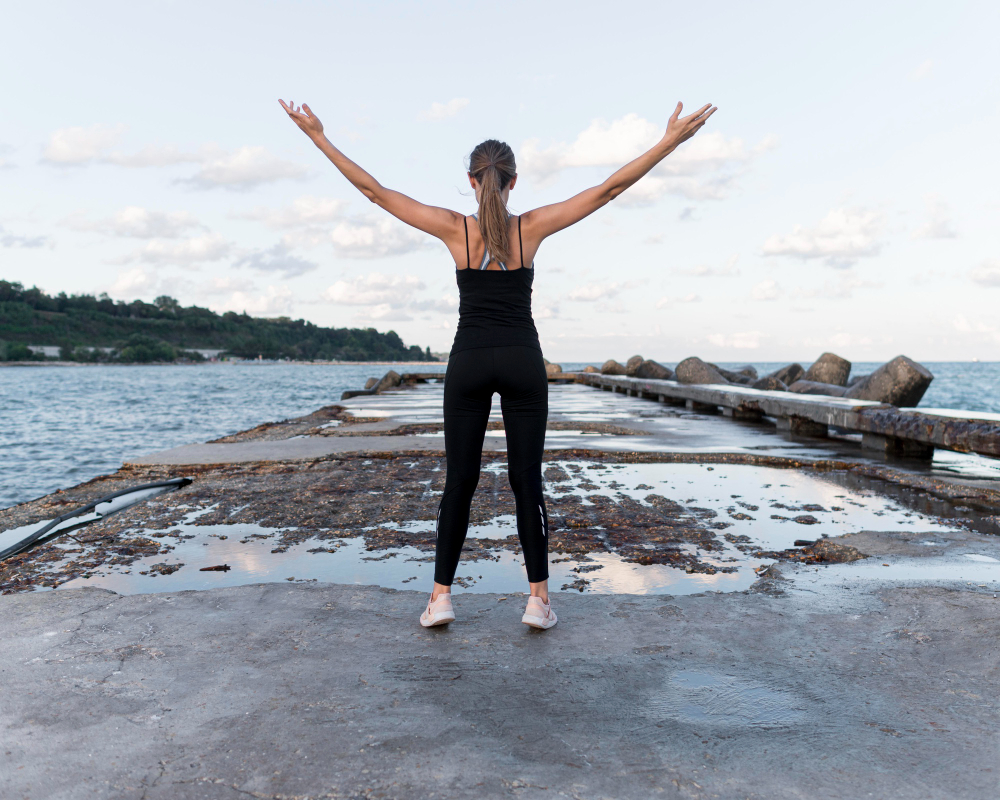 Overcoming Substance Use Disorders Through IOP
Our intensive outpatient program can provide much-needed assistance if you're struggling with substance use disorders. With expert guidance from experienced clinicians, overcoming addiction becomes more achievable than ever before.
The Importance of Professional Intervention for Substance Use Disorders
 This is where professional intervention plays a crucial role. A team of therapists and medical professionals at NuLife Illinois work together to help clients navigate these hurdles safely and effectively. They offer the necessary support while ensuring that the individual's health remains a top priority throughout their recovery process.
How IOP Helps Overcome Addiction
An IOP does not restrict healing to a rehabilitation center. Rather, IOP provides opportunities for incorporating coping mechanisms into everyday life..
Flexible Schedule. The program offers flexible schedules that allow individuals to continue fulfilling their daily responsibilities, such as work or school, while receiving treatment.
Tailored Treatment Plans. Clients receive a personalized plan tailored to their unique needs and circumstances.
Multidisciplinary Approach. Our approach combines various therapies, including cognitive behavioral therapy (CBT), dialectical behavior therapy (DBT), motivational interviewing, and relapse prevention training, among others.
Patient-Focused Care. At NuLife Illinois, we believe in providing patient-focused care where every decision is centered around what's best for the patient's well-being.
No matter how severe your addiction may seem right now, remember there's always hope. With determination, support from loved ones, and professional help via our intensive outpatient program, overcoming substance use disorder can become an attainable goal rather than just wishful thinking.
Addressing Mental Health Concerns Through IOP
Facing mental health issues can be daunting. With the proper support and guidance from NuLife Illinois's Intensive Outpatient Program (IOP), you don't have to go through it alone. At NuLife Illinois, we understand these conditions and how they can often co-exist with addiction problems. That's why our Intensive Outpatient Program (IOP) provides solutions tailored to your needs.
Dealing With Dual Diagnosis – When Addiction Meets Mental Health
The presence of a substance use disorder and mental health condition is called dual diagnosis, necessitating specialized treatment to achieve successful recovery. This situation requires specialized treatment that addresses both aspects concurrently for effective recovery.
Our IOP program offers integrated care by experienced clinicians who are well-versed in treating co-existing conditions. They work closely with each client, developing personalized strategies that target their unique challenges effectively. Studies show that individuals with dual diagnoses benefit significantly from such integrative approaches.
The Role of Cognitive Behavioral Therapy In Treating Mental Health Conditions
Cognitive-Behavioral Therapy (CBT) addresses mental health concerns within our IOP. It's an evidence-based therapy that changes negative thinking patterns and behaviors.
Anxiety Disorders. Anxiety Disorders. CBT helps people identify triggers causing anxiety attacks. CBT also teaches them coping mechanisms to manage symptoms.
Mood Disorders. CBT assists in recognizing negative thought patterns contributing to mood swings.
Eating Disorders. By identifying distorted body image perceptions and unhealthy eating habits, CBT aids clients struggling with eating disorders like anorexia nervosa.
Our intensive outpatient team at NuLife Chicago Illinois would love to help guide you toward recovery through targeted treatments specific to your needs.
FAQs About Intensive Outpatient Program Chicago
What is the success rate of IOP?
Studies suggest that IOPs are generally effective in treating substance use disorders and mental health issues.
How long are most IOP programs?
Depending on individual progress and needs, IOPs typically last several weeks to a few months. IOP is available five days a week.
What is an IOP, and why is it used?
An Intensive Outpatient Program (IOP) provides addictions treatment for substance use disorders or mental health disorders. IOP doesn't require residential treatment. The intensive outpatient program found at NuLife Behavioral Health's treatment center in Chicago allows people to maintain their daily responsibilities.
Key Takeaway
NuLife Illinois offers personalized intensive outpatient programs (IOP). NuLife addresses mental illness and addiction treatment, including dual diagnosis. This comprehensive approach from our clinical team allows flexibility throughout the client's time at NuLife Illinois.
IOP Schedule
| | | | | | |
| --- | --- | --- | --- | --- | --- |
| Time | Monday | Tuesday | Wednesday | Thursday | Friday |
| 9-10 | Life skill Group | Life skill Group | Life skill Group | Life skill Group | Life skill Group |
| 10-11:30 | Group Therapy | Group Therapy | Group Therapy | Group Therapy | Group Therapy |
| 12:30-12:30 | Relapse Prevention/ Indiv Session | Relapse Prevention/ Indiv Session | Relapse Prevention/ Indiv Session | Relapse Prevention/ Indiv Session | Relapse Prevention/ Indiv Session |
| 12:30-1:00 | Lunch | Lunch | Lunch | Lunch | Lunch |
Learn More at Nu
Life

Behavioral Health

Illinois
When you are ready to take the next step in your recovery, reach out to us to learn more about our intensive outpatient program in Illinois. We can answer any questions you have about treatment, verify your insurance, and help you get started on the path to healing. Contact the NuLife Behavioral Health team today at 844.383.0626 to learn more about how to get started.